At first, I was underwhelmed. Or maybe I was just tired.
I spent the morning driving into California's Sierra Nevada mountain range and then bouncing from campground to campground looking for a decent spot for myself and some friends who'd be arriving two days later.
It was raining. We didn't have reservations. And it was Fourth of July weekend. Oops!
Finally, I settled on a campsite, ate a quick lunch, and set out for my first visit to the ancient giants of Sequoia National Park.
As the Generals Highway swerved past its first Giant Sequoia, I got a brief thrill. Very brief. I was still grouchy. I tried to psych myself up for my 35th national park since 2012. It didn't quite work.
I did not have a beginner's mind. I compared those first few Giant Sequoias to the Coastal Redwoods that I'd fallen in love with two summers earlier. I regretted stopping at the smaller sequoia groves in Yosemite National Park the prior summer.
It was not a great start to a third Meander – a Meander that I finally kicked off after nine days of post-breakup soul-searching.
Fortunately, I recognized it. I prayed to see the trees through fresh eyes.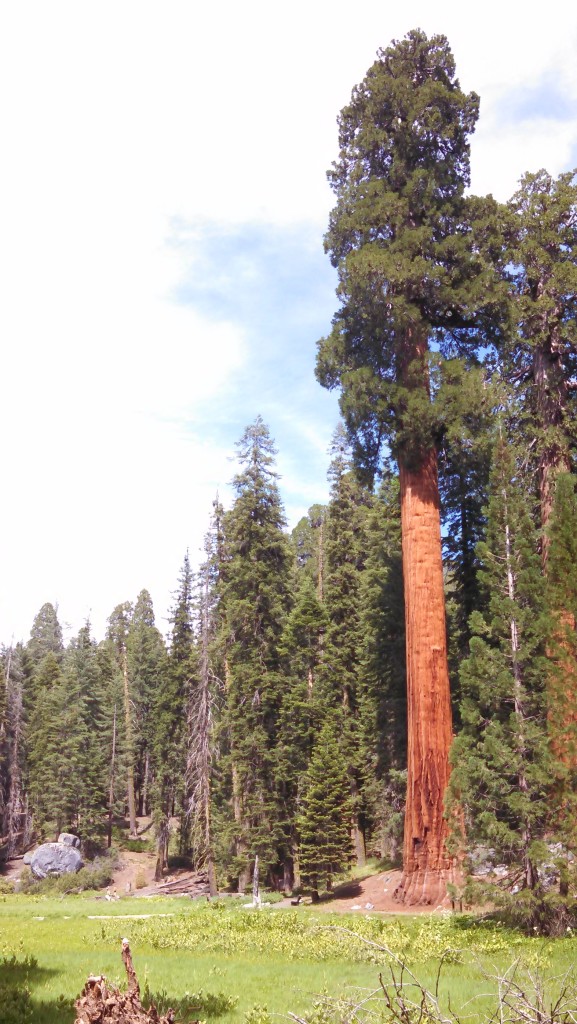 Finally, I did. About 100 yards into my first hike, I was mesmerized. The trail looped around a large green meadow surrounded by 250-foot Giant Sequoias. The rain clouds finally parted, allowing the suns rays to bounce off the reddish bark of the titans.
The meadow's expanse offered me my first opportunity to appreciate the entirety of a big tree – Sequoia or Redwood – in a single view. My attempts to photograph big trees have always been stifled by their enormity and by my lack of skill with panoramic mode on my camera.
Giant Sequoias aren't just big ol' pine trees. They're conifers, just like pine trees, but they're in a totally different class along with Coastal Redwoods and China's Dawn Redwoods.
They're so large (the world's largest living things by volume). So rare (growing only on the western slopes of the Sierra Nevada). So ancient as individuals (living thousands of years). So prehistoric as a species (dating back to the time of dinosaurs).
They deserve protection, preservation, from all that man throws at them – from logging to industrial tourism to climate change.
The Giant Sequoias ringing that beautiful meadow snapped me out of my funk.
And then, this happened …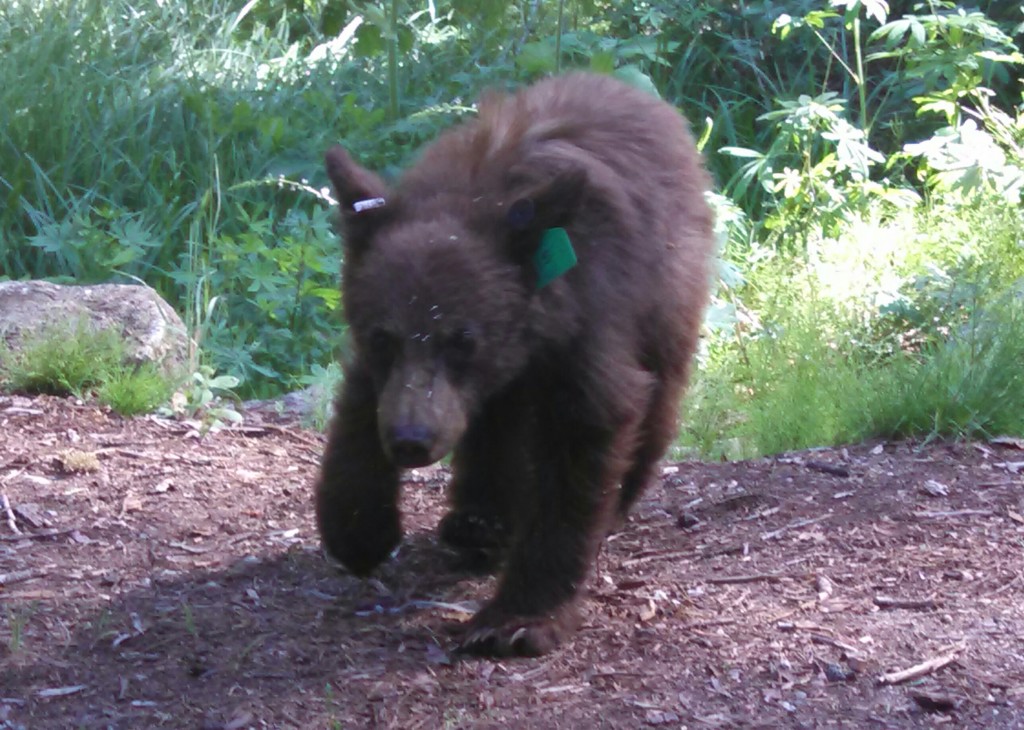 This black bear cub and its twin were abandoned by their mother earlier this year. Now, they're custodians of the state, raising themselves under the watchful eye of the National Park Service.
Free from fear of a protective momma bear rushing to her cub's defense, I watched the little guy stroll along the meadow snacking on grass for more than 30 minutes. At one point, he hurriedly crossed the trail within five yards of me. Again, thankfully, momma bear wasn't around!
Eventually, the cub wandered too far from view, and I sat down on a bench next to the meadow.
The sun had broken through the rain clouds to cast its light on the meadow and surrounding trees. The birds chirped. The breeze blew through the 250-foot tops of the giants of Sequoia National Park.
Finally, I was ready to Meander.