The last two weeks were a whirlwind. I left Seattle on August 26, camped seven nights in Olympic National Park, drove 12 hours east to Montana (with a two-night layover in Wenatchee, Wash.), camped six nights in Glacier National Park, then drove six hours to Bozeman, Mont.
Whew!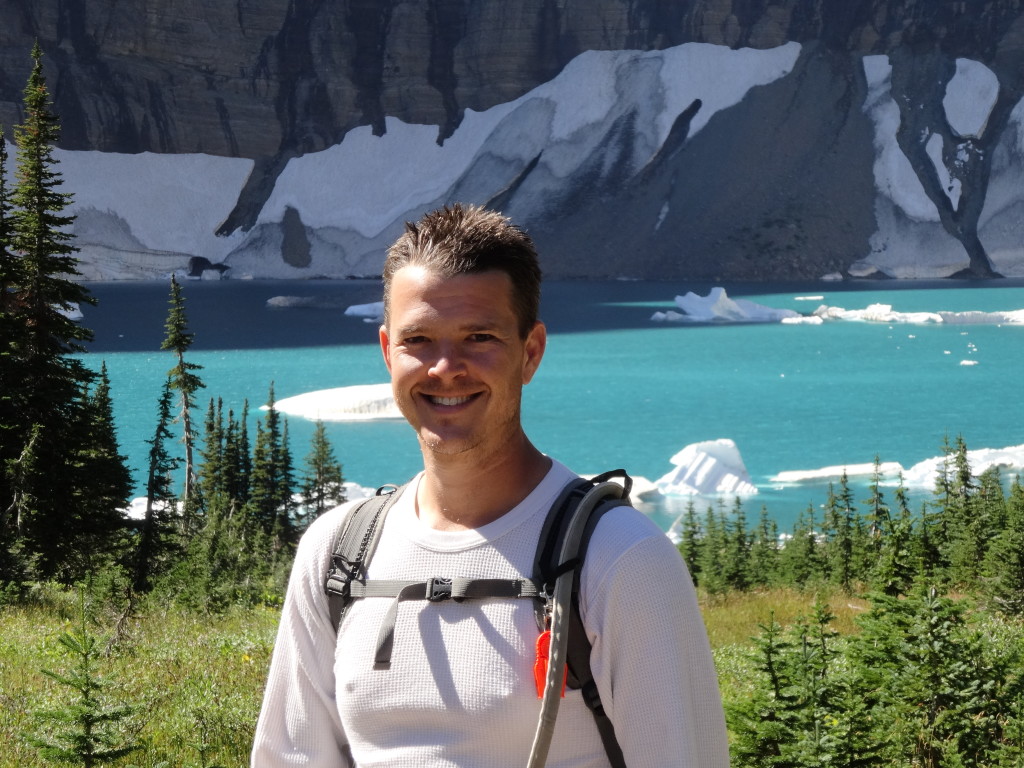 That's lot of long drives, rainy days, and sleepless nights on the ground. By the time I arrived in Glacier, I was exhausted. When exhaustion sets in, I get grumpy and jaded. I lose my childlike sense of awe and wonder.
That's too bad, because I'd heard great things about Glacier.
High in the Rocky Mountains on the U.S.-Canada border, Glacier is one of 59 National Parks in the U.S. and one of 193 natural World Heritage Sites on the entire planet.
Alas, for the first few days of the visit, my eyes were closed to its beauty – quite literally. At one point, I fell asleep while praying on the patio of the Many Glacier Lodge.
I wasn't miserable. Far from it. I drove the amazing (though densely foggy) Going to the Sun Road and I saw my first black bear. It was only visible for two seconds at least 100 yards away as rangers chased it from our campground. But, hey, a bear!
During a ranger program in the Olympics, I learned the term endemism. A species is endemic to its area if it's found nowhere else on the planet. The ranger then adapted the term to the experience one can have in a particular park and nowhere else.
For example, you can only behold the Yosemite Valley within Yosemite National Park. You can only hug a Redwood on the Redwood Coast.
Finally, on my sixth day in Glacier, I had my endemic experience.
An 11-mile roundtrip hike led me to the Grinnell Glacier. Grinnell is one of 26 glaciers remaining in the park (in 1850, there were five times as many). It won't exist beyond 2030.
I'd seen glaciers from afar on The Meander. I was not prepared for the view up close.
The ice sheet was truly massive – difficult for this desert rat to comprehend. Although it was sunny and quite warm on the hike, the ice chilled the entire landscape. I countered the cold by snuggling a backpacker meal filled with boiling water.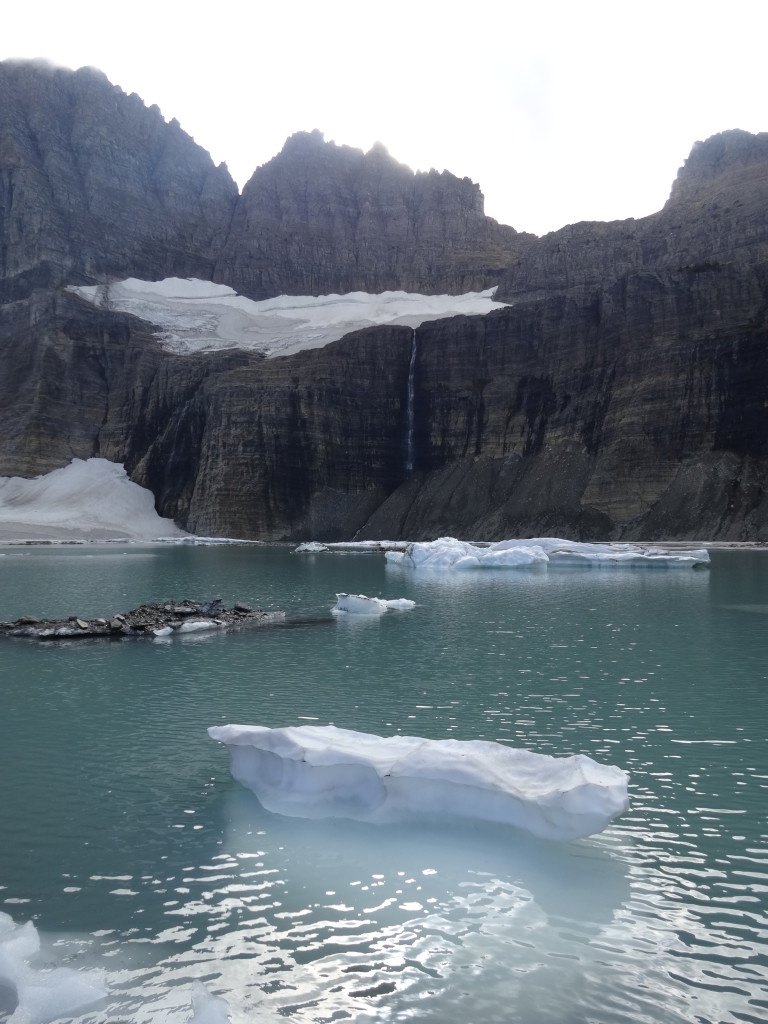 Water streamed from the glacier as it melted in the summer sun. Rather than cascading directly off the mountain, the melt-water formed an iceberg-covered, deep-turquoise lake in a bowl atop the mountain. Hiking past the series of waterfall-fed lakes that led to the glacier, one would never have guessed there was yet another lake at the pinnacle of the 1,600-foot climb.
I woke up the next morning sore and exhausted. I was wiped out. But, as it was my final day in the park, I willed myself into a 10-mile roundtrip hike to yet another glacial lake.
The hike was so-so, until I then willed myself into another endemic experience – with a little nudge from my traveling partner.  I plunged buck naked into the frigid waters of Iceberg Lake.
Although the dip lasted only a few seconds, I got an underwater view of icebergs through hazy aqua-colored water. I also received such an adrenaline shot that all threat of falling asleep that afternoon was instantly removed.
Earlier in The Meander, I'd have taken that plunge without a push from a friend. Late in The Meander, I have to remind myself not to pass up once-in-a-lifetime opportunities like swimming with icebergs beneath a glacier that'll disappear before I reach retirement age.
I have three parks left. Tomorrow, I begin a six-night stay in Yellowstone and Grand Teton. Then, in my final week on the road, I get three nights in Zion.
It's up to me to keep my eyes fresh and my heart open. It's up to me to seek – or create – my endemic park experiences.